| | |
| --- | --- |
| Address | 15th Floor, 6788 Ayala Avenue, Makati City, Metro Manila, 1226, Republic of the Philippines |
| Telephone | 63-2-8886-7371 |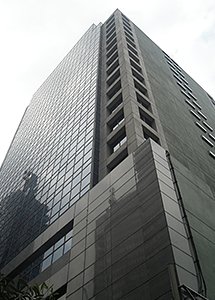 Funding in PHP, USD, JPY and EUR (other currencies subject to local regulations)
Current and savings accounts
Electronic cash management services
Domestic and overseas remittance, various import and export services, and pooling
Supply chain finance
Receivables finance
Payables finance
Spot & Forward Foreign Exchange
FX and Interest Rate Derivatives
Global Cash Management Solution
Check Writing & Releasing Services
Cash & Cheque Collection Services
Payroll Services
Government payments
Syndicated loan transactions
Project finance
ECA finance
In 1953, MUFG's banking entity, the Bank of Tokyo-Mitsubishi UFJ opened a representative office in Manila, and in 1977, was granted offshore banking unit status – the only Japanese bank in the Philippines to have done so. In 1995, our branch acquired a full banking operations license.
Our strong loan syndication capabilities have contributed to the bank's rise as one of the leading foreign lenders in the Philippines.
To further enhance our regional footprint and better support companies making inroads into the Philippines and Asia, we entered into a strategic partnership with Security Bank Corporation (SBC) in 2016, acquiring a 20 per cent stake in the company.
With SBC's local insights and MUFG's global expertise, we are well-positioned to support foreign and domestic businesses as they invest in the fast-growing Philippine economy. For instance, we have been a longtime supporter of major Japanese companies as they invest in the Philippines and establish production and supply value chains both within the country and across Asia & Oceania.

General Information for our Customers
MUFG Bank, Ltd. Manila Branch is regulated by the Bangko Sentral ng Pilipinas (BSP). For inquiries and feedback, please contact the Customer Assistance Team during normal business hours at Tel. No. +63-2-8702-8074 or e-mail at MUFG_CAT@ph.mufg.jp. You may also contact the BSP Consumer Protection and Market Conduct Office at Tel. No. +63-2-8708-7087, or email at consumeraffairs@bsp.gov.ph, or via BSP Consumer Chatbot – "BSP Online Buddy" at
http://www.bsp.gov.ph
or
https://www.facebook.com/BangkoSentralngPilipinas/
.
Philippine National Retail Payment System (NRPS)
MUFG Bank, Ltd. Manila Branch is a proud participant of the PESONet automated clearing house and is active in supporting the Bangko Sentral ng Pilipinas' advocacy on financial inclusion.

Customers are ensured of an affordable, convenient, reliable, safe domestic peso transfers and are guaranteed the full amount with absolutely no inward fees as recipients.
PESONet enables facilitation of large-value payables and receivables, and is available online through MUFG COMSUITE GCMS Plus.
More information on new window PESONet can be found at its website, or you may get in touch with the Bank's customer assistance team at Tel. No. +63-2-8702-8074

E-Safety is Everyone's Responsibility. Please visit the links InstaPay and PESONet and How to Use InstaPay and PESONet for more information about safely using these digital payment systems.

Cyber Safe and Cyber Secure
Please refer to this
presentation
(1.31MB)
on practical tips on how to be safe and secure online with GCMS Plus.
Information of specific products/services
Bayanihan to Recover as One Act (Bayanihan 2) -

General Inquiries Related to the Data Privacy Act (DPA) in Philippines
Personal data in Philippines is protected under the Republic Act 10173: Data Privacy Act of 2012. Please refer to the Manila Branch Data Privacy Manual on how we collect, use, disclose and/or process the personal data that you have provided to us.
Please see the NPC Seal of Registration below:
For inquiries, feedback or requests relating to the use or disclosure of personal data, please contact our Data Protection Officer through:
The Data Protection Officer
MUFG Bank, Ltd. – Manila Branch
15F 6788 Ayala Ave.,
Makati City, Philippines
dpo@ph.mufg.jp
Please note that only inquiries and requests related to the DPA in Philippines will be addressed.