PFI (Private Finance Initiative)
PFI (Private Finance Initiative) is an operational framework that transfers responsibility for the delivery of public services to private companies in order to deliver efficient and cost-effective public services on behalf of the public sector. We support our customers from the financing perspective.
PFI projects commonly use project finance, and their sources of repayment in general are payments by the public. Our experienced staff can provide customized and optimal financing solutions and fully support our clients from the early stage of the financing to after the financial close.

As Financial Advisor at the pre-bid stage:
Gather and provide information related to the project.
Help our customer select mandated lead arrangers and provide loan-syndication strategy.
Deliver advice and risk analysis on the project.
Advise on optimal financial terms and conditions.
Help our customer obtain Letters of Interest from lenders.
As Mandated Lead Arranger at the post-bid stage:
Draft financial terms and conditions and a risk-sharing plan among the project parties.
Coordinate documentation of key project agreements.
Coordinate loan syndication.
As Agent after the financial close: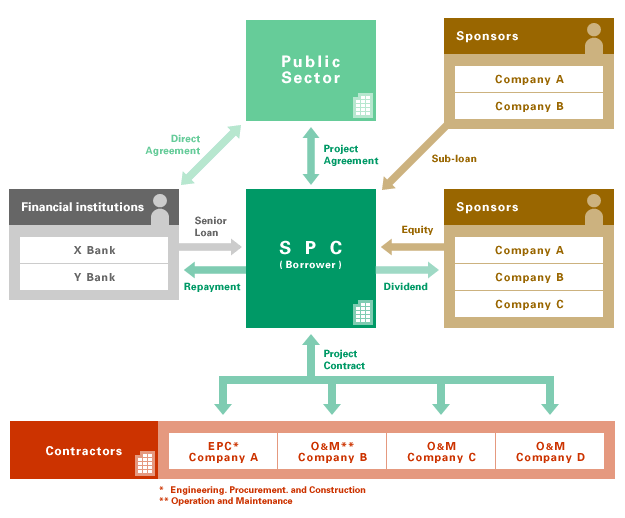 Financing is subject to our internal credit approval process. Please contact us for more information.