MUFG Bank (Malaysia) Berhad
Address
Level 9, Menara IMC, No.8, Jalan Sultan Ismail, 50250 Kuala Lumpur, Malaysia
Telephone
60-3-2034-8000
60-3-2034-8008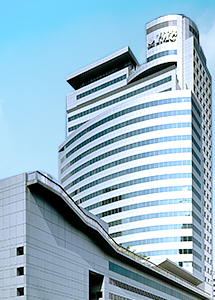 Export Credit Financing
Loans – Term Loans, Overdraft Facilities, Revolving Credit, Foreign Currency Loan
Loans to Small & Medium Enterprise (Including Credit Guarantee Corporate Loans)
Bankers Acceptance
Letter of Guarantee
Account Receivables Purchase (ARPS)
Vendors Financing
Murabahah Working Capital-I (MWC-i)
Commodity Murabahah Financing-I (CMF-i)
Advising on Private Debt Securities (both Conventional and Islamic)
Advising on Asset Securitization
Other Corporate Investment and Advisory Services
Current Account
Savings Account
Money Market Deposit
Fixed Deposit
Cashier's Order
Domestic Remittance
Foreign Currency Account
Foreign Currency Account-I (FCA-i)
Standing Order Service
International Trade & Investment Information Service Bureau
International Trade Finance and Services

Export – Letter of Credit Advising & Confirmation, Bills Bought, Bills for Collection
Import – Letter of Credit, Bills Receivable, Bills for Collection, Shipping Guarantee, Trust Receipts
Outward Remittance
Inward Remittance
Clean Bills for Collection
Spot and Forward Foreign Exchange
Derivatives and Options
Money Market
Global Cash Management System
TOHLINE: On-line balance by phone
Vendor Payment Systems (VPS)
The Bank of Tokyo established its first representative office in the then-Malaya in 1957. The office obtained a banking license in 1959, making it the first Japanese bank to provide a full range of banking services in the country. In 1994, the Bank of Tokyo (Malaysia) Berhad office was locally incorporated and became a wholly owned subsidiary of The Bank of Tokyo in Japan. Following a few mergers and the creation of the Mitsubishi UFJ Financial Group (MUFG), our Berhad office was renamed Bank of Tokyo-Mitsubishi UFJ (Malaysia) Berhad , or opened its first branch in Penang in July 2012.

Over the past 60 years, we have strengthened our presence in Malaysia with an increased number of new customers as well as long-term relationships with a large number of Japanese Investors.
MUFG Bank (Malaysia) Berhad enjoys the strong support of MUFG Bank, Ltd. and MUFG with a 125-year tradition in international and domestic banking. Our customers enjoy access to the MUFG's global network and services of 2,000 offices spanning more than 50 countries.
(as of April 2, 2018)

Kuala Lumpur Co-Located Office
| | |
| --- | --- |
| Address | Level 12, Menara IMC, No.8, Jalan Sultan Ismail, 50250 Kuala Lumpur, Malaysia |
| Telephone | 60-3-2034-8080 |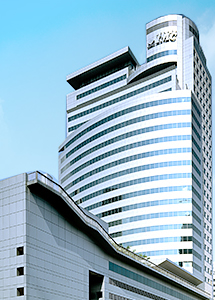 Corporate Loans.
Standby Letters of Credit (SBLC).
Bank Guarantees (BG).
Liquid/Current Deposits.
Time/Fixed Deposits (TD).
Interest Rate Swaps (IRS).
In 1992, The Bank of Mitsubishi established Labuan Branch which had offices in both Kuala Lumpur and Labuan Island. After merging with The Bank of Tokyo (Labuan Branch) in 1996 and subsequently with UFJ Bank Ltd (Labuan Branch), The Bank of Tokyo-Mitsubishi UFJ Ltd., Labuan Branch was formed in 2006. Currently, 34 staff members work in its Labuan Office and its Kuala Lumpur Marketing Office (KLMO).

Malaysia is an emerging multi-sector economy with the goal of achieving a high-income and developed-nation status by 2020 by attracting investments in Islamic finance, high-technology industries, biotechnology, and services. Our Labuan Branch supports both Japanese and local companies that are key players in this development by extending substantial loans backed by our large capital base and by providing other fundamental corporate banking services. Potential investors and other offshore players looking for widespread investment opportunities will find them in the Branch, which is also a gateway to Labuan's International Business and Financial Centre, developed primarily for investments in Asia.

(as of April 2, 2018)