| | |
| --- | --- |
| Address | 4th Floor, No. 88, Cheng Gong 2nd Rd., Qian Zhen District, Kaohsiung City 806, Taiwan |
| Telephone | 886-7-332-1881 |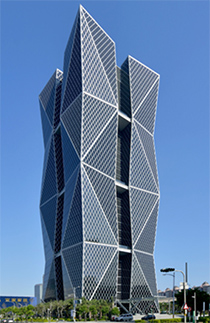 Checking accounts, demand accounts and time deposits.
Note discounting, short-term, medium-term, and long-term loans.
Banker's acceptance.
Guarantee business.
Issuance of Letters of Credit, export and import financing.
Foreign exchange business relating to import/export, general remittance, foreign currency deposit, etc.
Derivative products approved by the authority, including currency options, interest rates, and currency swaps.
Electronic banking / Cash management services.
Offshore Banking services.
All other banking business approved by the authority.
MUFG Bank, Ltd. opened Kaohsiung Branch in the city of Kaohsiung, Taiwan.

Kaohsiung is Taiwan's second largest city, and is located in the southern area. The city is a key business center for China-Taiwan business (between mainland China and Taiwan) and has one of the largest trading ports in Asia (the largest in Taiwan), behind the Port of Hong Kong, Port of Singapore and Port of Shanghai. Recently, Kaohsiung is actively inviting Japanese companies.
Kaohsiung Branch will operate in southern Taiwan and offer full banking services such as loans, deposits and remittances, mainly for corporate customers.
MUFG Bank, Ltd. aims to continuously provide a level of quality that exceeds expectations and to become the most trusted financial group chosen by customers globally, not only in Japan and Asia. By sharing this vision among all staff members, we are committed to meeting the needs of our customers, serving society, and fostering shared and sustainable growth for a better world.

(as of April 1, 2018)