Staff Interview : Ms.Benjamas Luangpenthong, Krungsri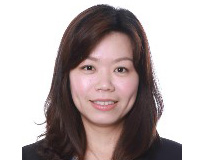 Ms.Benjamas Luangpenthong
Senior Director, Head of Multinational Corporate Banking Department
Bank of Ayudhya PCL. / JPC/MNC Banking
Bangkok, Thailand

What do you think is MUFG's competitive edge?
Our global network, strong balance sheet, and commitment to our customers are MUFG's competitive edge. After four years under MUFG's umbrella, Krungsri successfully closed many collaboration deals leveraging MUFG's global reach and Krungsri's local banking capabilities to create to a valuable synergy. The wide and strong network enables us to serve customers' needs across geographies.

What is the most rewarding experience you've had at MUFG?
With my current role taking care of multinational corporate customers at Krungsri, I have great opportunities to deal with colleagues, not only Global RMs and the Global Subsidiary Banking team but also product offices across the globe to support the inbound businesses of MUFG's global customers investing into Thailand. The reverse roadshow to MUFG offices and joint visits to customers in other countries are also my most rewarding and exciting experience at MUFG.

How would you describe people at MUFG?
People at MUFG are knowledgeable in their relevant areas. They are engaged and committed to MUFG's vision to be the world's most trusted financial group. As a part of Global Subsidiary Banking, we work across multiple geographies and time zones with teams of multicultural colleagues to deliver the best solution to our global clients.

How do you spend your free time?
Outside of work, I enjoy playing the ukulele, watching movies, and hanging out with my friends. At the weekend, I usually spend time with my family. We love to take self-driven road trips to upcountry in Thailand. I also try to go jogging twice a week at Lumpini Park, a public park in central Bangkok.