Staff Interview : Mari Onodera, EMEA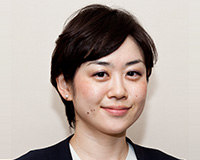 Mari Onodera
Director
Structured Finance Office for EMEA
London, United Kingdom

What do you think is MUFG's competitive edge?
Thanks to the MUFG network across more than 50 countries, clients can expect from us both global best practices and local intelligence. In project finance, for example, we can create an optimal financial structure drawing on MUFG's experience all around the world in putting together finance packages for projects each with unique challenges. We also tailor the structure based on our in-depth understanding of local regulations, market circumstances, and the clients' objectives.

What is your most rewarding experience at MUFG?
I have worked on the largest and most complex project financing in Southeast Asia for a multi-national sponsor group. Starting as the most junior member but eventually becoming the deal lead, I was responsible for building consensus amongst the sponsors and leading the negotiation with the financiers, governments, and national oil companies (with much help from MUFG colleagues globally) — a truly international experience throughout. Working under constant pressure also helped develop my professional skills.

How would you describe people at MUFG?
We welcome taking up new challenges with our valued clients. We are focused on understanding the crux of the client's challenges and strategies. Each of us is a professional in our own area and at the same time good team players who understand that communication and collaboration with experts in other departments and regions are the key to providing optimal solutions for the client.

How do you spend your free time?
As a foodie I enjoy going to a local farmers market every Saturday and cook with my husband. In London you have great access to fresh fruits and vegetables from across the UK as well as Europe — many of which we'd never come across before. We have a newfound appreciation for all the different cheeses! I plan my holidays around tasting local specialties and love meeting people who take pride in their culinary traditions.