Cash Management
BTMU provides the following areas of cash management services:
Liquidity Management
Payment Solutions
Collection Solutions
Operational Efficiency Solutions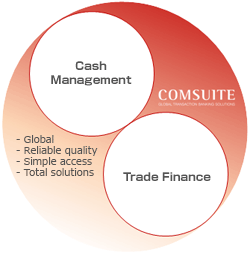 1.Liquidity Management - GCMS Plus
Global Cash Management Service

GCMS Plus is our Internet banking service, which enables you to monitor your account balance and account movement as well as send money-transfer instructions from your PC.
With various useful functions focusing on user friendliness, convenient access, and high security, GCMS Plus helps you with efficient liquidity management.
A/C Balance & Transaction Details
Time Deposit Inquiry
Loan Inquiry
Foreign Exchange Contract
Export & Import Statement
Maintaining multiple firewalls on our server prevents illegal access and outside attacks. Any communications between your company and BTMU through our Internet banking service are protected by encryption.
By using GCMS Plus, you can create and send money-transfer instructions to BTMU through the Internet. You are able to use pre-authorized templates for money transfer. Creating a template including beneficiary name, beneficiary bank, A/C number, etc. enables you to re-use the same template for frequent payees and reduce false data entry.
Domestic/Foreign TT
Bulk Payment
Salary Payment
Tax Payment
Import L/C
2.Liquidity Management - BizSTATION

BizSTATION is our Internet Banking Service in Japan, which enables various corporate banking operations in one solid security platform.
BizSTATION provides full range services of financial settlement, Export / Import , and Foreign Exchange Contract.
Balance & Transaction Details of A/C in Japan
Real Time Domestic Fund transfer
Bulk / Payroll / Bonus Payment
Outgoing / Incoming Foreign Remittance
Import / Export Documentary
Exchange Contract Conclusion / Confirm / Change of Settlement Date
3.Liquidity Management - Cash Pooling
Cash Pooling - Zero Balance Service
At the end of every business day, the positive balance at subsidiary accounts is transferred to the master account, and the negative balance is funded by the master account automatically. For Zero Balance Service, subsidiary accounts are adjusted to the zero balance by the master account automatically, and the balances are not reversed back on the next business day.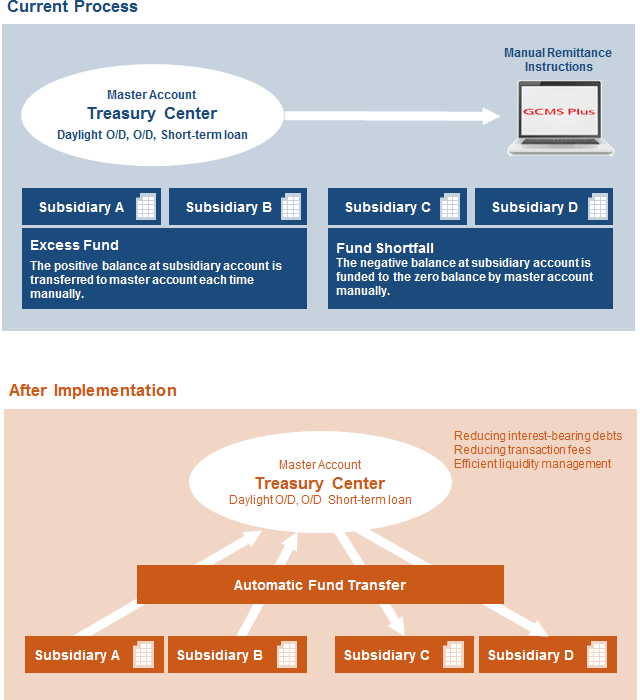 4.Payment Solutions - GPH (Global Payment Hub)
GPH is our Host-to-Host service to integrate your system (ERP, Treasury Management System, etc.) directly with BTMU, as a robust channel to BTMU services around the globe.
Various connectivity options
Single/File based payments with format options
Status reports
Format/language conversion capabilities
Account statement

5.SWIFT Connectivity
Supporting corporate customers who have a global footprint, we provide SWIFT connectivity covering our offices around the globe.