Acquisition Finance (LBO / MBO / Corporate M&A)
BTMU is a leading bank in LBO/MBO and Corporate M&A finance. We provide various financing solution for our customers' acquisition opportunities.
LBO (Leveraged Buyout)
A scheme of acquisition, mainly applied for private equity funds. Financed with a combination of equity and significant amounts of borrowed money, which is secured by the target's cash flow and assets. BTMU offers a variety of financial solutions, such as senior loan, cash/equity bridge loan, capex facility and so on.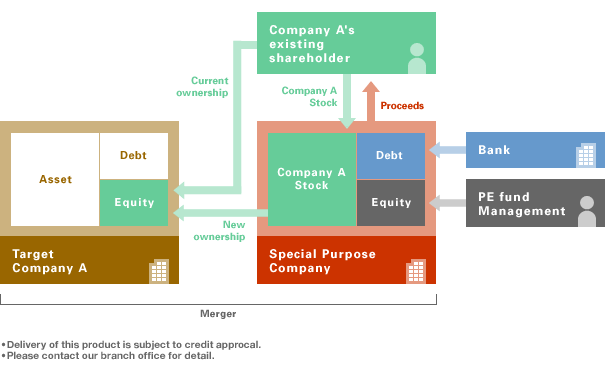 MBO (Management Buyout)
A buyout transaction where by the managements and/or executives of the target company purchase shares of the company from existing majority shareholders to obtain flexibility of management. The scheme of LBO can be adopted for funding.
Corporate M&A
Corporate M&A is a transaction in which a business firm acquires another company. BTMU offers a variety of financial solutions (such as bridge and permanent finance in large scale M&A's, combination of corporate and non-recourse loans etc.) in both domestic and cross-boundary market.