Staff Interview 8: Krungsri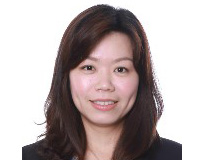 Mongkol Luesuwannakit
Vice President
International Business Development, Bank of Ayudhya PCL.
Bangkok, Thailand
What do you think is MUFG's competitive edge?

I view MUFG as a great global partnership. The collaboration between Krungsri and MUFG helps us to become one of the world's most trusted financial group. At Krungsri, we have a wide range of products and services catering to customers' needs, both corporate and consumer banking customers. At the same time, we are able to leverage MUFG's global networks, which are within easy reach, to support our customers in expanding their business abroad. This is a good combination of global connection with local business expertise and this is why we have been often called a "glocal" bank. I am always proud to be a member of MUFG.
What is your most rewarding experience at MUFG?

At Krungsri, I am the Head of Global Business Matching Section, responsible for arranging business matching activities between customers of Krungsri and MUFG. Annually, we hold a business matching fair in Bangkok by inviting MUFG customers to join. Since 2014, our annual event was the biggest business matching fair ever held by MUFG outside of Japan. After that, our event has grown fast, breaking all records in MUFG's overseas unit every year. In 2016, we were able to arrange more than 400 matches in one day. As a result, I was honored to be awarded the BTMU President's Award in June 2016. This is the most rewarding experience in my entire career at Krungsri.
How would you describe people at MUFG?

Personally, I think that MUFG people are professionals who have global vision. They do not look only at local perspectives but can also see to broader picture.
How do you spend your free time?

I love to travel. Whenever I have free time, I call my friends and family up and we go on a trip together. Many of my friends often ask whether I have ever stayed home quietly during weekends. No matter if it is a short or long one, I find that travelling is always a good way to learn new things and new people. I cannot stop trying new food, too. My recent trip to Morocco was a really wonderful experience. I learned many new things from a different side of the world. Travelling has taught me how to understand the differences of people, culture, and life. I embrace those experiences to live my life happily as well.