Staff Interview 8: Krungsri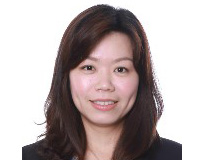 Sam Tanskul
Managing Director
Krungsri Finnovate Co., Ltd.
Bangkok, Thailand
What do you think is MUFG's competitive edge ?

After four years at Krungsri under the umbrella of MUFG, I have seen several examples of successful competitiveness. MUFG's strength in Commercial Banking and Krungsri's expertise in Retail Banking create a valuable synergy that led Krungsri to become a Top Tier Bank in Thailand. Undoubtedly, MUFG also demonstrates leadership in digitalization and innovation.
What is the most rewarding experience you've had at MUFG ?

Since my role is to approach or present to international technology companies, the MUFG connection helps make it easier to introduce myself. Previously, there were few external partners who knew Krungsri well but now we have successful investments in Fintech due to MUFG's reputation allowing us to gain client trust.
How would you describe people at MUFG ?

Previously, I thought the character of MUFG people would be very calm and focused on work. Conversely, MUFG staffs in both Bangkok and Tokyo are very friendly and sensible. What I really appreciate is that MUFG has been fully supportive of all Thai colleagues here. Recently, we have been working with the MUFG Compliance Team to find the best solutions to accommodate client investments.
How do you spend your free time ?

I have two kids, so most of my free time is with family on the weekend and watching football at night (my favorite team is Liverpool). However, in 2018, I have started watching J-League since three Thai players started playing for them. Therefore, I am currently supporting Consadole Sapporo, Sanfrecce Hiroshima, and Vissle Kobe. Other than that, on weekends I try my best to meet new people in order to expand my horizons.