Staff Interview 4: EMEA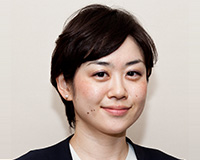 Bahaa Eddine Chaar
Director
Islamic Finance, Corporate Banking, MENA, DIFC Branch - Dubai
Dubai, United Arab Emirates
What do you think is MUFG's competitive edge?

MUFG's competitiveness is driven by its global footprint, strong balance sheet and willingness to expand the business beyond the traditional banking segments for serving its customers with quality products. Our clear business strategy and supportive working environment positions MUFG as a trusted partner vis-a-vis its clients to achieve their business ambitions.
What is your most rewarding experience at MUFG?

Having the opportunity to set-up, develop and grow the first Islamic window within a Japanese Bank is definitely one of the most rewarding experience that I could aimed for. MUFG is the first Japanese bank to develop a wide range of Islamic finance products and originate Shariah-compliant transactions through its DIFC-based Islamic window. Developing such business requires considerable time spent in educating internal and external stakeholders about the Islamic finance industry and its products. My interaction with our Shariah Supervisory Board and learning how to develop Islamic finance solutions that are compatible with regulatory requirements is very valuable to me.
How would you describe people at MUFG?

People are driving the success of our institution. Besides the great diversity which allows us to interact with colleagues from various cultures and backgrounds on a daily basis, you can expect strong support from all stakeholders and management in a professional yet friendly environment to achieve your target and develop the business.
How do you spend your free time?

Outside office, I usually spend most of my time with my family through outdoor activities. Besides that, basketball has been on my weekly agenda for the last 20 years. I have great passion for this sport. Travelling is also another passion – discovering new countries, making new friends, knowing more about their cultures, foods and histories.