Staff Interview 4: EMEA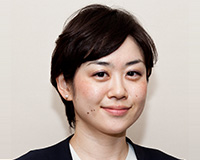 Kumar Shah
Director
Natural Resources, Corporate Banking Division for EMEA
London, United Kingdom
What do you think is MUFG's competitive edge?

Our network. It provides us with diversity in people, a broad coverage model, and in-depth knowledge of the markets we operate in to service our clients. Our model is to be client-centric, so this is why our network and people are our competitive edge.
What is your most rewarding experience at MUFG?

One of the most rewarding experiences is being told by clients how good we are and, as a result, being awarded more business. It does not always happen, and it is a difficult journey to get there. Another rewarding experience is MUFG looking to promote global careers. I was able to broaden my skill set and experience through a global secondment in Singapore working in Project Finance covering the natural resources sector in Asia.
How would you describe people at MUFG?

People at MUFG are knowledgeable in their relevant areas, willing to work as a team, and generally supportive of new business. We are also developing a culture to Challenge Ourselves to Grow, and therefore it is great that we have colleagues who are willing to push the boundaries whilst working as one team.
How do you spend your free time?

I like to travel when I take vacation, and in my spare time I like to read, play and watch football (soccer to Americans) on the weekends, and ski when the opportunity arises. I also like to explore new restaurants and bars in and around London.