Staff Interview 6: East Asia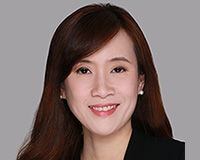 Jonathan Chan
Vice President
Project Finance, Asian Investment Banking Division
Hong Kong
What do you think is MUFG's competitive edge?

Our global presence and our consistent focus on how we serve our clients are what I believe to be MUFG's competitive edge. Having a large global footprint spanning across more than 50 countries and regions, including frontier markets, we have always been able to tap into our local teams and industry experts in every market to serve each of our clients' needs. Our clients have also entrusted us to provide them the highest levels of service, quality, professionalism, and expertise. By doing so, we have invested and provided a number of development programs to our teams to ensure that this level of achievement is met and continues to grow from strength to strength.
What is your most rewarding experience at MUFG?

Being part of the deal team that closed MUFG's first project finance transaction in Mongolia was undoubtedly a high point and one of the most rewarding experiences I have had so far. We were financing an undeveloped copper and gold project that took several years, many challenges throughout the process, and collaboration with teams located in Singapore, London, Canada, Ulaanbaatar, and Holland, before the deal was finally closed. It was a great experience and helped me build a stronger relationship with our colleagues across the global offices and share this accomplishment together with them.
How would you describe people at MUFG?

People I have met and worked with at MUFG have all been very pleasant. They have always been helpful and resourceful whenever assistance is needed. Many have become an inspiration to me and I learn from many of them.
How do you spend your free time?

I like to be kept active by going to the gym regularly and playing in a number of sports, my favorite is basketball which I play at least once or twice a week. I also enjoy participating in dragon boat races and obstacle races like the Spartan race that was held in October last year. Besides sports and an active lifestyle, I enjoy travelling, movies, and hanging out with friends and family.