What Is Asset Based Lending?
A full-recourse direct loan to a customer collateralized by the customer's balance sheet asset value. The available funding amount is calculated in accordance with a borrowing base formula that is agreed upon by MUFG Bank and the customer. Typical assets include account receivables, inventory, raw materials, livestock, property, and other tangible/intangible assets. Asset based lending is a flexible funding source for customers who have substantial assets on their balance sheets.

Key Benefits of Asset Based Lending
Typically lower-cost funding than unsecured loans
Diversification of funding
Increase funding availability by using illiquid assets
Obtain funding despite borrower's low credit score
MUFG Bank's Asset Based Lending Business Objective
Our objective is to provide customers all around the world with asset based lending solutions through product capabilities provided by MUFG Bank and / or global affiliates / subsidiaries (e.g., MUFG Union Bank). We offer the product exclusively to our corporate clients.

MUFG Bank's Global Asset Based Lending Business
We are the No.1 asset based lender in Japan and entered the business in 2006. Since then we have expanded this business in both Japan and the United States through MUFG Union Bank. We have successfully provided our customers with several multi-country / cross-border asset based lending facilities,
MUFG Bank is the largest Japanese program administrator. As of June 2014, we provided asset based lending solutions to more than 700 customers, with over US$ 6.4 billion in funding in Japan.
MUFG Bank has experience in multiple asset classes as collateral such as trade receivables, raw materials, livestock, property and other tangible/intangible assets.

MUFG Bank Global Asset Based Lending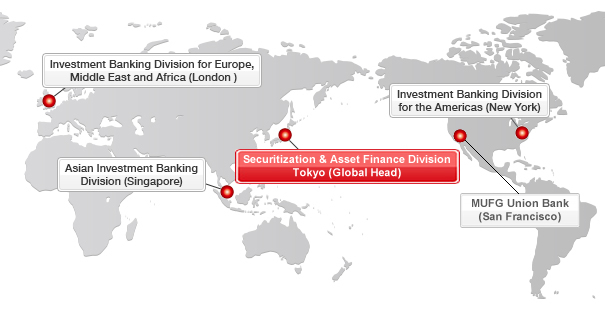 ---