About the Bank of Tokyo-Mitsubishi UFJ Money Museum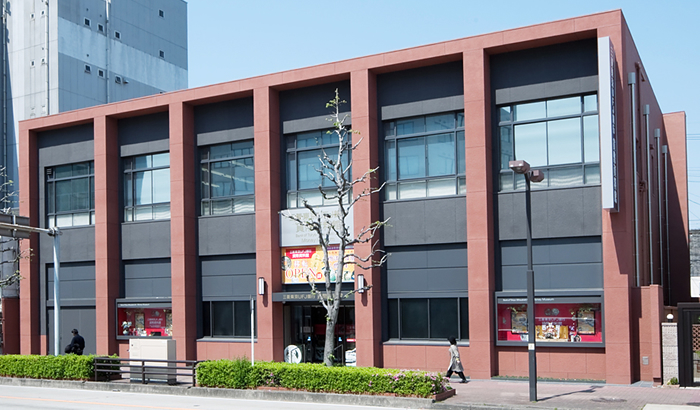 Bank of Tokyo-Mitsubishi UFJ Money Museum
The collection of Japanese and foreign currencies at the Bank of Tokyo-Mitsubishi UFJ Money Museum is considered one of the most prominent of its kind in Japan. More than 10,000 world currencies from before the first century to the present day are systematically exhibited to provide visitors with an overview of the history of money.
The museum also owns a collection of woodblock landscape prints produced during the Edo period by Utagawa Hiroshige, including a complete set of his most famous series, The Fifty-three Stages of the Tokaido.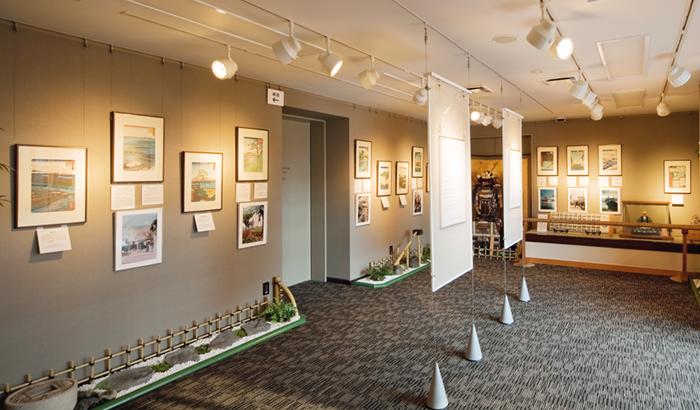 Area showcasing Utagawa Hiroshige's ukiyo-e prints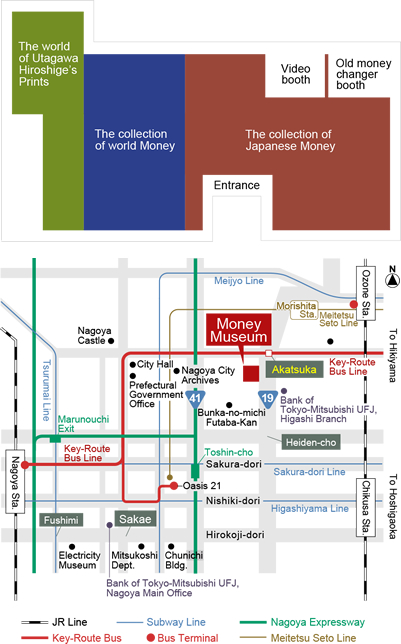 Admission:
Free (For a group tour, please contact us in advance.)

Hours:
Tuesday through Sunday 9:00-16:00 (Last admission 15:30)

Closed:
Monday and national holidays

Access:
25, Akatsuka-cho, Higashi-ku, Nagoya
Postal code: 461-0026
Tel:(052)933-5151
* Access : No parking is available at the museum, but it is easy to reach on public transportation.
[1. From Nagoya Station City Bus Terminal]

At bus stand 10, take a Key Route 2 bus for Hikarigaoka-Idaka Shako and get off at Akatsuka-Shirakabe.


At bus stand 8, take a Kan-Meieki Route 1 bus for Ozone via Shirakabe and get off at Akatsuka.
[2.From Sakae Bus Terminal](Oasis21)

At bus stand 3, take a Key Route 2 Bus for Hikayama-Shikenya and get off at Akatsuka-Shirakabe.


At bus stand 4, take a Sakae Route 14 bus for Kamiiida and get off at Akatsuka.

[3.From Ozone Bus Terminal]

At bus stand 2, take a Kan-Meieki Route 1 bus for Nagoya Station and get off at Akatsuka