Hiroshige and the Impressionists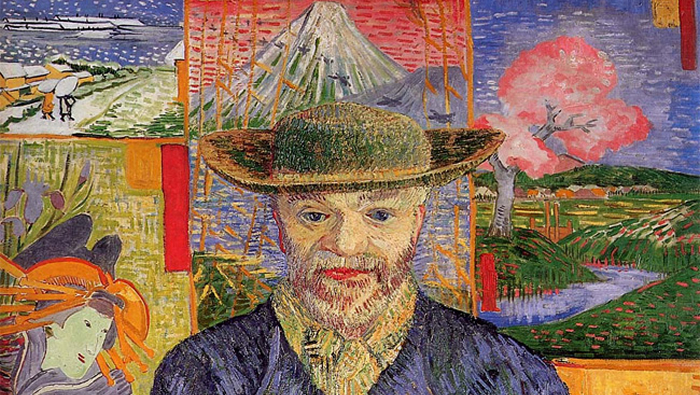 Portrait of Père Tanguy, by Vincent Van Gogh
(Source: Musée Rodin, Paris)
Several of Hiroshige's works can be seen in the background of the Portrait of Père Tanguy.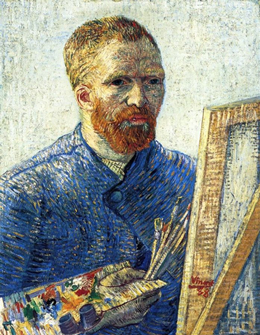 Self-Portrait in Front of an Easel, by Vincent Van Gogh
(Source: Van Gogh Museum)
European interest in the ukiyo-e print began in curiosity about the strangeness of the Orient and the small country on its Pacific rim, Japan. In time, western artists adopted the essence of ukiyo-e, and their art profited. Hiroshige and Hokusai, the most prominent ukiyo-e artists of the nineteenth century, influenced the work of Van Gogh, who copied some of Hiroshige's prints. Western artists were fascinated by the structural elements of the ukiyo-e print, and particularly its pure colors, clear compositions, and the harmony achieved by interweaving colors, as well as by how all the elements of the print were expressed on the same flat plane. The freedom of visual perspective, as seen in ukiyo-e's extreme downward and upward angles, close-up depictions of pines and plum trees in the foreground, and the method of cropping in which only a part of an object was depicted, were all fresh ideas that fascinated western artists. Hiroshige excelled in these techniques.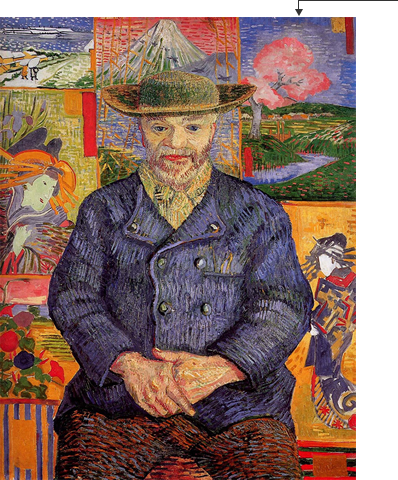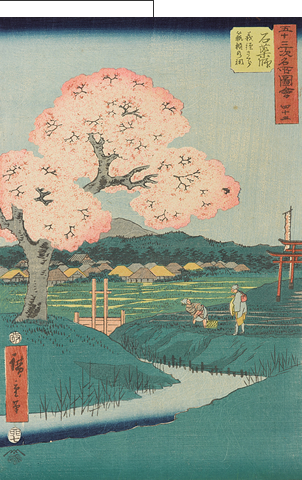 Ishiyakushi-juku, as depicted in Hiroshige's Fifty-three Stages of the Tokaido
(Source: Bank of Tokyo-Mitsubishi UFJ Money Museum)