Introducing MUFG Bank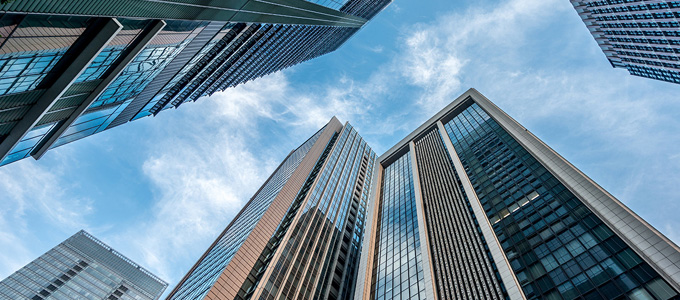 How will artificial intelligence and automation shape the future of commercial banking?
How will artificial intelligence and automation shape the future of commercial banking?
Artificial intelligence (AI) and robotic process automation (RPA) has been one of the most discussed topics over the last few years, with experts predicting the many ways it will transform our everyday lives, with new innovations capturing the imagination of people all across the globe. Many have predicted that in years to come, 2018 will be remembered as a turning point for the widespread adoption and acceptance of AI.
In the financial services and banking space, we've already seen the beginnings of AI in the form of consumer-facing interactions through chatbots and algorithmic processing of vast swathes of customer data to provide 'robo advice', as well as a range of other

fintech innovations. And it seems we're ready for the use of AI to become even more common and widespread. In fact a recent survey among 40,000 people by consultancy

Accenture found that seven out of 10 consumers across the globe would welcome 'robo-advice' for their banking, insurance and retirement services.
But what about AI in corporate and commercial banking?
While the application of AI in retail banking is rooted in the customer user experience and sales, for commercial banking the focus is on automation, scale, efficiency and reliability. Banks are increasingly looking for ways to

digitize, develop new technology strategies to bridge gaps between business divisions and allow for far more effective cross pollination of ideas and capabilities. In fact a recent industry survey by Fraedom found 82% of U.S. commercial banks plan to increase fintech investment over the next three years.
In particular, the introduction of AI for commercial and corporate services is expected to focus heavily on streamlining 'back office' processes and improve overall operating power. This will be largely achieved by significantly increasing the number of financial transactions and quantity of data that can be managed at any given time. MUFG predicts that digitization will boost profits by 200 billion yen ($1.79 billion) over the next seven years, with two two-thirds coming from streamlining business processes as part of a drive to automate 30% of operations in its core banking unit by 2024.
Automation in practice
One area where automation is tipped to have a real impact is in payments and cross border transactions, by driving efficiency by reducing administration time. By having the ability and computing power to monitor vast numbers transactions and track payments across the globe with live reporting, issues can be addressed and resolved with relative speed and ease. For example an AI can be programmed - or trained - with specific tasks and instructions to spot anomalies or patterns and search for errors in payments, at a rate far quicker than the human eye. Even with an army of staff.
MUFG anticipates that robotics technology will allow it to free up time that can be reallocated to serving clients and customers. In fact MUFG estimates that the use of new innovative business processes, including the application of robotics and AI, can be used to tackle paperwork that typically takes 9,500 employees to process.
MUFG Bank - a digital re-imagining
MUFG has a number of initiatives already underway to digitize and automate core banking practices.
Last year it launched a financial technologies unit, 'Japan Digital Design' in a drive to develop sophisticated new services including for smartphones cashless settlements and automated back office operations, which will also see the bank collaborating with other regional financial institutions. More recently MUFG announced it was launching an AI-based business consulting service and is also actively exploring the use of AI to create market forecast, news analysis and other trading assistance functions with predictive capabilities.
All of these digital initiatives form part of the group's overall 'MUFG re-imagining strategy' which is centered around the notion that a business model centered on conventional commercial banking is no longer sustainable and must be reformed, requiring radical new approach and new thinking.
Building on its heritage as a forward-thinking and innovative global bank, on April 1 this year the Bank of Tokyo-Mitsubishi UFJ became "MUFG Bank" which signaled the start of a new era which united it with 150,000 employees within the group, across more than 50 countries. As the financial services landscape continues to evolve, this renewed focus will allow the bank to continually develop fresh ideas and offer innovative solutions to clients around the world, harnessing the power of the MUFG group.