BTMU celebrates 30 years of full banking operations in Australia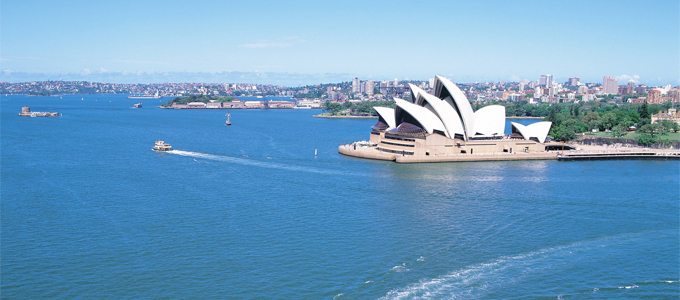 The Bank of Tokyo-Mitsubishi UFJ, Ltd. (BTMU)'s presence in the Oceania region dates back 100 years when its predecessor, Yokohama Specie Bank, first established a representative office in Sydney, Australia, in 1915. It was in 1985 that BTMU established its first full banking operations in Sydney.
Currently, BTMU, a member of Mitsubishi UFJ Financial Group, Inc. (MUFG), has branches in two other Australian cities -- Melbourne and Perth as well as in Auckland, New Zealand in the Oceania region.
Over the decades, BTMU has built a strong foundation in the Oceania region where it plays a critical role in facilitating cross-border trade flows between Australia and New Zealand and the MUFG global network that spans more than 40 countries. The Bank has also supported many resource projects and it will continue its involvement in this area into the future.
The recent signing of the Economic Partnership Agreement(EPA) between Australia and Japan has created new opportunities for the Bank and its corporate customers. It will facilitate greater trade and exchanges between the two countries. The EPA can also pave the way for collaboration in the wider services sector, such as retail and healthcare services that Japan has contributed for a long time.
In Australia, and especially in New South Wales, the focus now is clearly on infrastructure development. BTMU is well placed to support such projects given its well established local advisory expertise and their reputation in Public Private Partnerships. As part of its ongoing sustained commitment to this market, BTMU has expanded its capabilities and products. BTMU in Australia has also strengthened its treasury services, transactional banking, loan syndications and securitization offerings and debt capital market business.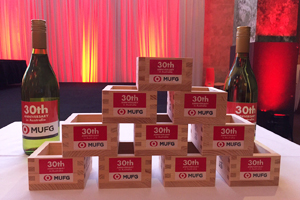 Bottles of sake brewed in Australia were given to guests at the reception. This sake is the perfect symbol of taking the best from two countries and creating something new without losing the essence of its original taste and flavour.
No anniversary celebration is complete without having a party. On 4 August 2015, BTMU's President and CEO, Mr Nobuyuki HIRANO, hosted more than 200 clients and partners including Ambassador of Japan to Australia, Mr Sumio KUSAKA and Chief Executive Officer of AMP Limited, Mr Craig MELLER, to a reception held at the Museum of Contemporary Art in Circular Quay on Sydney Harbour.
In his speech made at the reception, Mr Hirano reiterated: "Australia and our Australian customers are very important to BTMU. Our collaboration over the last three decades has meant that BTMU is now one of the largest foreign banks in this country."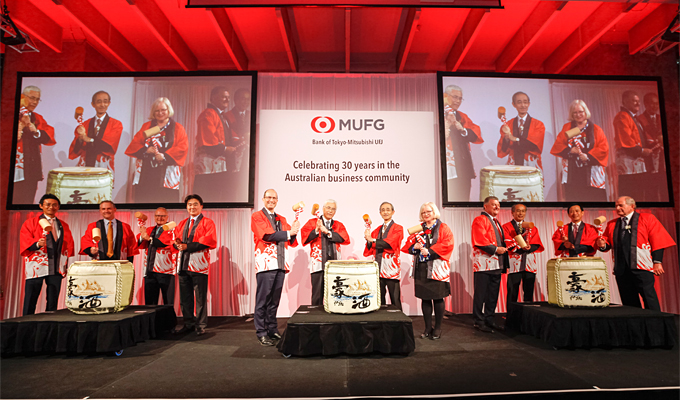 A traditional sake barrel lid opening ceremony (Kagami-Biraki) was held to wish BTMU and guests harmony and good fortune for the future. Presiding over the ceremony are BTMU's President and CEO, Mr Nobuyuki Hirano (6th from the right) and his management team and guests.
As part of its commemorative efforts to celebrate BTMU's 30-year presence in Australia, BTMU has signed a Memorandum of Understanding (MoU) with The University of Sydney on 4 August 2015. The MoU outlines both parties' plans to create joint-initiatives to enhance relations between Australia and Japan.
Commenting on the MoU, Mr Go Watanabe, Chief Executive Officer for Asia & Oceania of BTMU said, "As part of the MUFG group, one of our responsibilities is to serve the societies in which we operate, and promote sustainable growth for a better world. Supporting the communities in which we live and work is not only a social responsibility, but is also important for our future growth.
I'm very excited about our partnership with the University of Sydney. We will cooperate on a series of programmes to enhance understanding of, and deepen the relationship between the peoples of Australia and Japan; especially the younger generation."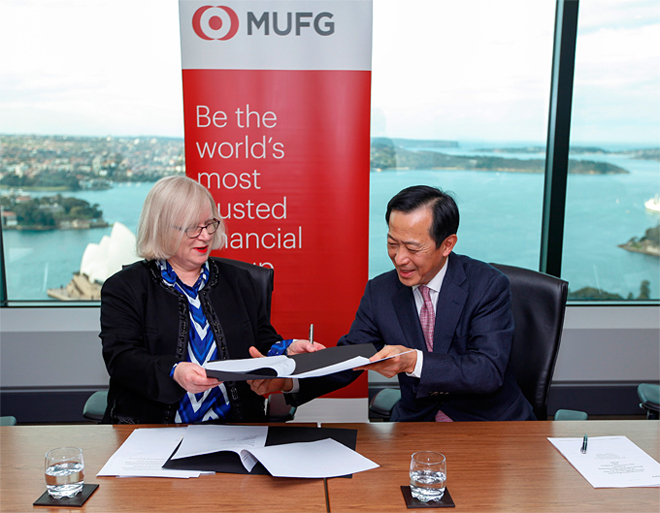 BTMU's Chief Executive Officer for Asia & Oceania, Mr Go Watanabe, exchanging the signed MoU with the University of Sydney's Deputy Vice Chancellor for Education, Professor Pip Pattison.
The partnership started with BTMU sponsoring six students from Australia at a week-long internship programme at its Tokyo Head Office in end August. BTMU and the University will also be hosting a symposium on the Japan - Australia trade and finance relationship in the near future.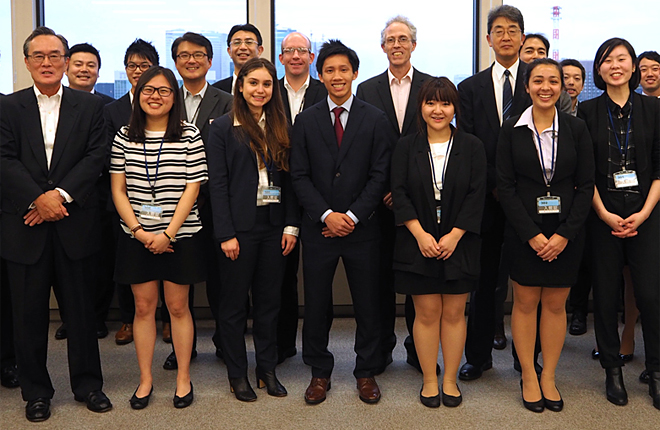 Mr Takashi Morimura, Deputy President and Chief Executive of Global Business Unit of BTMU met with the six student interns from the University of Sydney in BTMU's Tokyo Headquarters.