BTMU leads Japanese banks in an ECA*1 financing for a Vietnam highway project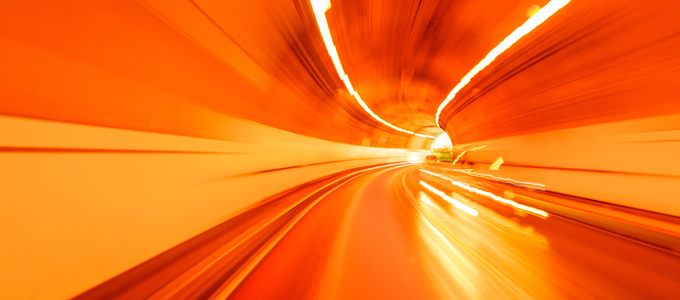 For the growing economy of Vietnam, the development of key infrastructure such as road networks and electric power is a top national priority. To support the country's growth, 17 Japanese financial institutions, including BTMU, took part in a landmark syndicated NEXI (Nippon Export and Investment Insurance) untied loan*2 to provide a combined US$510 million to finance a new highway project in Vietnam. BTMU acted as the sole mandated lead arranger to invite 14 regional banks to participate along with two other Japanese megabanks in the transaction, marking the largest overseas infrastructure loan provided by Japan's regional banks.
Regional banks are expanding their foreign interests to provide financing to overseas infrastructure projects, especially in Asia, where there is significant growth in demand for infrastructure investment. BTMU leveraged its strong global network to support these regional banks, and arranged for insurance backed by NEXI to make this transaction possible.
*1

ECA: Export Credit Agency

*2

Untied Loan programs support the financing of projects (such as infrastructure development) primarily in developing countries and are not conditional on procurement of equipment and materials from Japan.
Project Outline
Upon completion, the highway will connect Da Nang, the third-largest city in Vietnam, with the East-West Economic Corridor, a continuous land route that links Vietnam with Laos, Thailand, and Myanmar. It is an important project for Vietnam in order to promote economic integration with its neighbors and further the economic growth and development in the states surrounding the Mekong River basin. The improved mobility and accessibility of the region is also expected to benefit the distribution network of Japanese companies that have established local factories in nearby industrial parks.
(This deal was awarded the "Deal of the Year 2014" for the Asia Pacific region by Euromoney's Trade Finance Magazine.)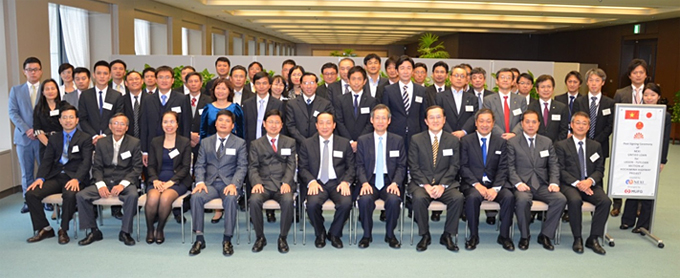 Participants in the signing ceremony for the Vietnamese highway project
The Growth of Infrastructure Demand in Asia
Infrastructure investment demands across Asia are expected to amount to a total of US$8 trillion during the period of 2010 to 2020, representing an average of US$730 billion per year. Meanwhile, the total amount of public assistance (loan assistance, grant aid, and technical aid) and private investment is less than US$30 billion. Private sector financing plays a crucial role in filling the gap in infrastructure investment demands.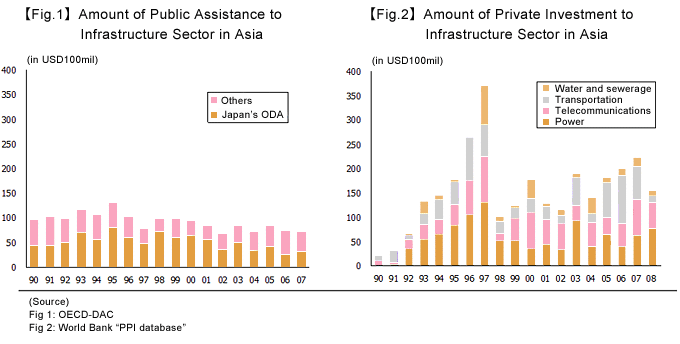 Regional Breakdown of Infrastructure Demand
In India, infrastructure demand is expected to amount to a total of US$2 trillion during 2010 to 2020. The second-largest demand comes from Indonesia, followed by Malaysia and Thailand.
In all countries, the demand for new infrastructure accounts for 50% to 70% of the entire demand, exceeding replacement projects.