Our Commitment to Renewable Energy Financing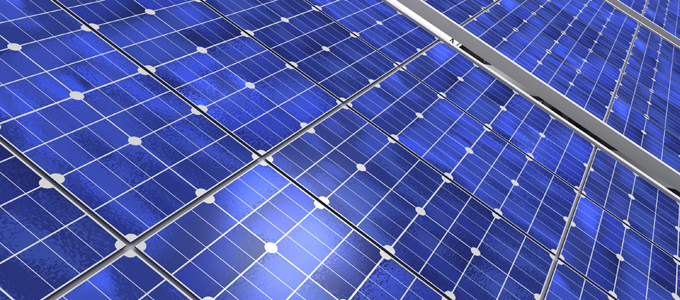 Solar power project embodies global collaboration
BTMU supports the growth of renewable energy sources as environmentally clean alternatives to fossil fuels. Through our role as a project finance lender and provider of other financial services, we are a proactive contributor to the global development of renewable energy for reducing greenhouse gas emissions while helping to ensure the sustainable future of both industries and consumer households. Renewable sectors where BTMU and its sister companies have provided debt finance include wind, solar, geothermal, and biomass power generation.
In the solar sector, for example, BTMU recently served as sole Coordinating Lead Arranger for a landmark JPY 93.7-trillion (US$815-million) solar power project financing transaction that will help sustain the ongoing recovery of Japan's energy grid, which faltered after the 2011 Fukushima reactor meltdown and the closure of its nuclear power industry.
The 231-megawatt Setouchi photovoltaic solar power project will be built on a former salt field in Setouchi City in Okayama Prefecture, in western Japan. It will be the country's largest photovoltaic solar project, capable of providing electricity to about 72,000 homes.
The project is sponsored by GE Energy Financial Services (General Electric's energy investing arm), Toyo Engineering Corporation (a major Japanese engineering firm), and Kuni Umi Asset Management (a Japanese developer). A joint project finance team working from Tokyo and New York successfully led all aspects of the transaction and completed a syndicate of 28 banks, likely the largest ever achieved for this type of financing in Japan.
Challenges and opportunities
The project financing needed to be in line with customary global practices required by GE for a large-scale syndicated transaction in the Japanese market, which has historically employed substantially different local practices.
BTMU was instrumental in achieving balanced terms and conditions facing the client and the market, and successfully raised funds from the more than two dozen syndicate participants, mainly regional banks and insurance companies that had minimal or no project financing experience with non-Japanese sponsors.
This was the second lead mandate that GE has given MUFG, following the 32-megawatt Kumenan PV project, also in Okayama Prefecture, which closed in May of this year. In looking at its first investment in growing the Japanese renewable market, GE anticipated the potential complexity of executing project financing in line with global practices, and looked to BTMU as a reliable partner who can lead and establish a new standard in the market.
As a result of our strong performance on these two deals, BTMU gained further confidence from GE and was mandated as the sole lead for all of GE's four upcoming photovoltaic solar investments in Japan. In total, we will arrange approximately JPY164 billion (US$1.43 billion) for six solar power plants totaling 448 megawatts nationwide in Japan, enough energy to power more than 140,000 households.
This achievement again demonstrates MUFG's strong leadership in the global project finance market, as well as the capability of our global platform to arrange challenging cross-border financing that satisfies the needs of our clients.
Environmental sustainability financing
BTMU provides financing and other types of support to clients' environment-related needs in many ways, including the following selected examples:
Renewable-energy project finance
Equator Principles
Environmental loans
Environment services to other companies
Kyoto Protocol
Eco-friendly credit card
Renewable energy project finance
We have been the world's #1 lender in this category for the past several years. Our expertise and global reach has enabled us to participate in, and often lead, projects that benefit the environment or mitigate the potentially harmful effects of industry.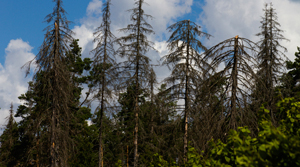 Biomass is one area of growing focus. In late 2013, for example, we were Coordinating Lead Arranger for a unique biomass project in western Canada that used wood waste from insect-damaged forests to heat a boiler creating high-pressure steam driving a turbine that produces electricity. We took the lead in all facets of the transaction, including the structuring of all aspects of the project's fuel supply in order to balance the risk profile needed by the participating global banks with the flexibility needed by the fuel supplier and the economics required by the project's sponsors. The plant is expected to be in operation by the end of 2016 and to generate 285 gigawatt hours per year, resulting in the annual reduction of CO2 emissions of around 95,000 metric tons — the equivalent of taking more than 45,000 cars off the road.
Equator Principles
We adopted and are Steering Committee members of the Equator Principles — guidelines established by the financial services industry to assess and manage social and environmental risks associated with project financing from the earliest planning stage. To help prevent potential environmental degradation attributed to loans in emerging countries as well as other business activities, we advise our clients on the care required in complying with international standards and we monitor environmental impacts even after financing support has been implemented. In 2013, we applied the Equator Principles to 57 projects in the infrastructure, mining, oil and gas development, petrochemical, power generation, and other sectors around the world.
Environmental loans
Our Environmental Management Support Loan is an original product for corporate customers that provides unique financing terms based on the results of an evaluation of their environmental management activities. The program also provides environmental loans that use Japanese government subsidy programs. In addition, corporate customers with an active CO2 emissions reduction program for global warming mitigation can take advantage of CSR Support and CO2 Reduction Support Loans offered by our sister company, Mitsubishi UFJ Trust and Banking. In 2013, financing agreements in these categories totaled JPY 20 billion, with 11 companies carrying out capital investment projects that will reduce global warming.
Green loans for consumers
We offer loans at a borrowing rate 0.1% lower than standard loans for customers purchasing newly constructed eco-friendly and energy-efficient homes having an Eco Certificate issued by designated housing manufacturers. We also offer lower interest rates for customers planning home improvements that include environmentally friendly upgrades such as solar panels. In the United States, green home improvement loans from MUFG Union Bank provide similar discounts.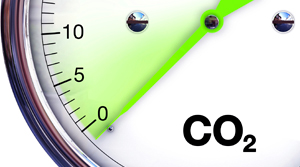 ESCO
BTMU is an Environment Services Company (ESCO), which means that we assist large consumers of energy — including commercial facilities such as buildings, factories, and hotels and public facilities such as street light systems — to achieve greater energy efficiency. Services can include energy audits, proposals for project planning and facilities upgrades, and validation of results after construction.
Kyoto Protocol Clean Development Mechanism
Our sister company Mitsubishi UFJ Securities (MUS) is a global leader in advising sponsors of clean energy projects on meeting the requirements of the Kyoto Protocol's Clean Development Mechanism, which provides incentives for companies to reduce greenhouse gas emissions. MUS's Clean Energy Finance Committee manages the business.
MUFG Card
The first thoroughly eco-friendly card in the financial services industry, this credit card is environmentally friendly from issuance to account statements and point conversion programs. The card itself is made of a type of polyethylene plastic that does not produce chlorine gas when incinerated. All member applications forms, service usage guides, and magazines are printed on paper certified by the Forest Stewardship Council. We also offer a charity option that enables card holders to donate a percentage of the points they earn on the card to an environmental project or organization of their choice.
We will continue to find new ways to support customers who would like to do more to support environmental sustainability.
We also continually improve our own carbon footprint. Several years ago, we set a greenhouse-gas emissions reduction goal of 25% for all MUFG companies, using fiscal year 2000 as the baseline. Group-wide efforts to cut energy use and switch to energy-efficient technologies resulted in a 34% reduction from baseline, significantly beyond our goal. BTMU companies around the world have active environmental programs.
In all of our efforts, BTMU strives to leave a cleaner, greener world to the next generation and those that follow.