3rd TOMODACHI·MUFG International Exchange Program Implemented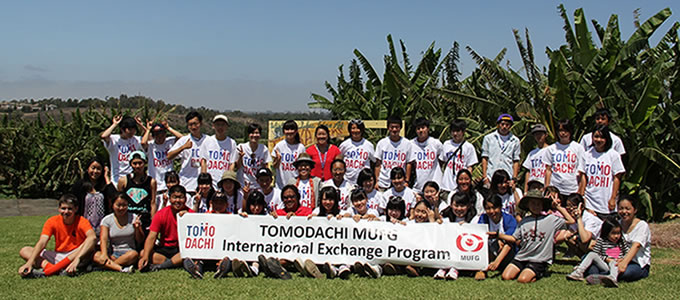 Tanaka Farms
As a part of TOMODACHI Initiative, a public-private partnership led by the U.S. Embassy Japan and the U.S.-Japan Council (Japan), BTMU and MUFG companies established the "TOMODACHI·MUFG International Exchange Program" for students and educators from the disaster-affected areas in Japan and their counterparts in the United States in 2012.
During the 15-day period of July 24 through August 7, 2014, 26 middle and high school students and two educators from Iwate, Miyagi and Fukushima participated in the 3rd TOMODACHI·MUFG International Exchange Program in Los Angeles, California, United States.
Students visited the Japanese American National Museum to study about the relationship between Japan and the U.S. as well as Japanese American's history. Participants also developed leadership skills through interactions with people working in companies or associations in Los Angeles including the Official Residence of the Consul General and MUFG Union Bank.
During a five-day homestay experience, the participants sampled American life and joined the host families for an environmental conservation volunteer activity. They studied not only practical English, but fostered a better understanding of the overall culture and customs.
Lastly, a farewell party was held with host families and people who had cooperated with this program. Students made a presentation about Japanese culture as well as festivals in the Tohoku area, and together sang a song calling for reconstruction after the Great East Japan Earthquake. In the speech, each student conveyed appreciation to all parties involved in the program, talking about gains from the experience and individual dreams, such as "I will study in a university in the U.S. and be active internationally!" We hope that the students who enhanced their understanding of Japan-U.S. relations will be key figures in promoting the relationship in the next generation.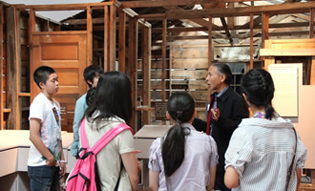 Japanese American National Museum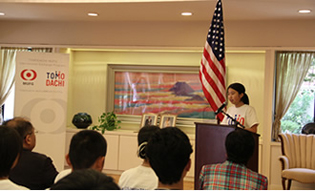 Official Residence of the Consul General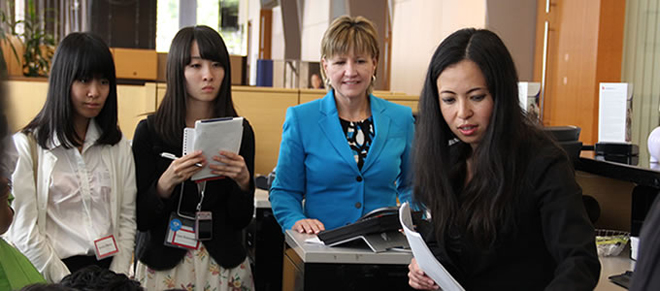 MUFG Union Bank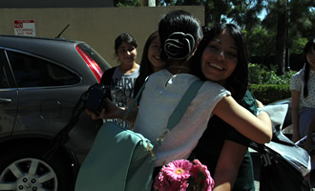 Meeting with Host Family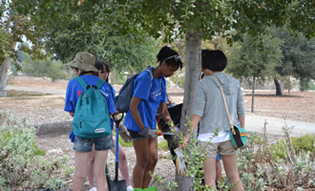 Volunteer Activity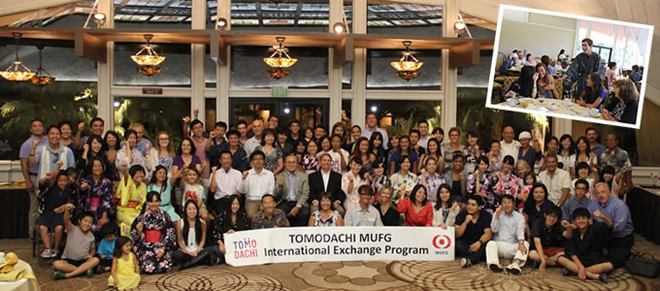 Farewell Party
Links