BTMU employees give back around the world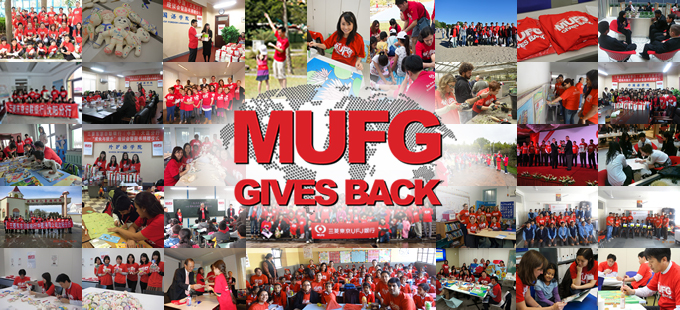 Our global volunteer initiative, which we named MUFG Gives Back, mobilized employees across the globe to join forces and give back to their local communities. In November, about 80 overseas offices in 35 countries engaged in a variety of events to serve our local communities. With our unifying red MUFG Gives Back
T-shirts, we not only expanded our community relationships, we also built a sense of unity with one another. Each region organized volunteering activities that helped nurture the next generation or protect the environment, or gave back in other ways. Check out just a few of the activities below.
Chile: Millahue Project [Santiago Branch]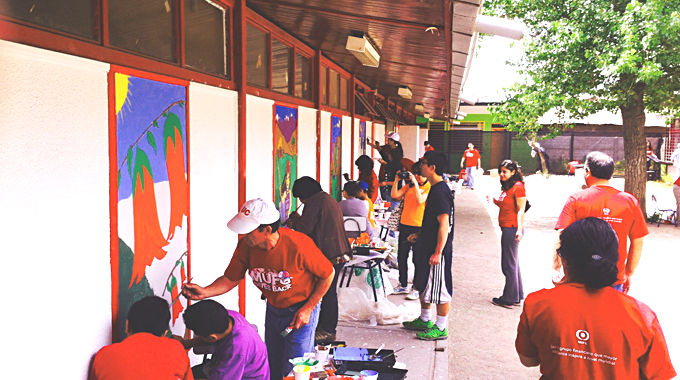 Volunteers from Santiago Branch brightened up a school, painting the classroom walls to create a more stimulating environment for the children. Employees also taught the students how to use recycled materials to construct a hanging vegetable garden and presented a high-quality bulletin board as a gift.
UAE: Plastic Not So Fantastic [Middle East]
Consumers in the United Arab Emirates use almost double the number of plastic bags that are used in the UK, despite having less than one-eighth the population. To raise awareness of the importance of environmental conservation, staff in the Middle East participated in a one-day desert clean-up activity as part of the UAE's Plastic Not So Fantastic initiative. These efforts help to preserve the natural desert landscape and the animals that live there.
Singapore: Kite flying [Singapore Branch]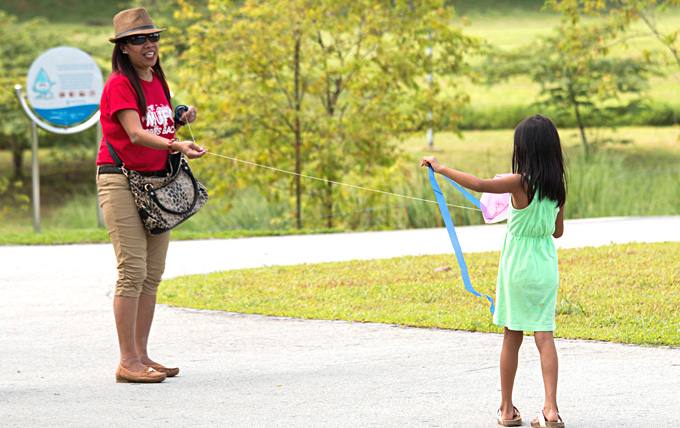 Volunteers joined children from two charities in learning how to design, make, and fly their own kites. Through this activity the children learned the value of reducing, reusing, and recycling and the importance of caring for the environment so they can continue to enjoy outdoor activities such as kite flying.