BTMU Turkey opens for business on November 28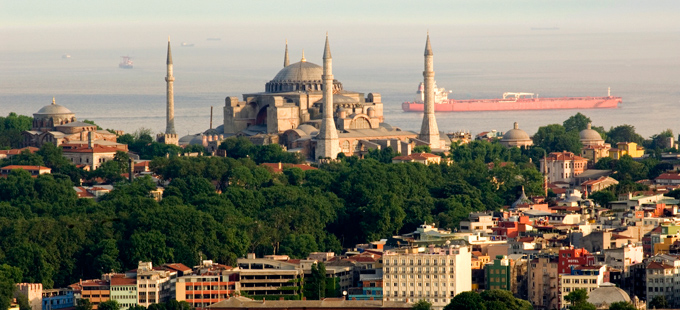 Istanbul, turkey
The opening of our dedicated bank, Bank of Tokyo-Mitsubishi UFJ Turkey Anonim Sirketi. (BTMU Turkey), is a pivotal moment in the history of our presence in Turkey. We are extremely proud to be the first wholly owned Japanese bank to operate in this strategically important location. We believe Turkey to be of geopolitical significance, as it is a central point between Europe, Asia, the Middle East, and North Africa.
Over the past decade, Turkey has shown remarkable economic growth, increased its GDP per capita to 10,000 USD (from 4,500 USD in 2003), and stabilized its economic and political situation. Its attractive incentive schemes for foreign direct investments, geo-strategic importance, and dynamic and young population make it an attractive market for investors. This environment, along with the possibility of joint ventures with Turkish companies in neighbouring countries, has also encouraged foreign companies to invest in Turkey. BTMU Turkey was established to support the rise in global interest in the Turkish market.
The number of Japanese companies from various sectors such as electronics, infrastructure, pharmaceutical, food, industrial, and cosmetics that have expanded their businesses in Turkey has risen to approximately 200. We believe this trend will continue with further investment from multinationals with interests in the energy, finance, and infrastructure industries wishing to take advantage of the opportunities available in Turkey.
Historically, Japan and Turkey have enjoyed an amicable relationship for over 120 years. The acceleration of these ties in the economic field took place during the 1980s when some Japanese companies started to take on government-funded infrastructure projects. BTMU has had an established presence in Turkey since 1986, and for more than a quarter of a century we have shared the journey of development with Turkey. Even though our bank is new, our passion and commitment to serve as a financial bridge between Japan and Turkey have been proven over many years.
President of BTMU Turkey, Toru Yamaguchi: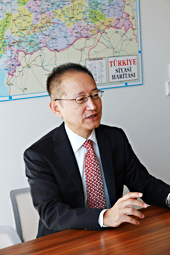 "In Turkey, we will strive to become our customers' most trusted debt house and to act as a financial bridge between Turkey, Japan, and the rest of the world. We are committed to contributing to the growth of Turkey and firmly believe we are the ideal financial partner to achieve this through our local expertise, combined with the financial strength and capability of our global network. At BTMU Turkey, our approach is to partner with our customers by developing long-term relationships for sustainable, mutual growth. All our people are dedicated to achieving this through shared values of integrity and responsibility, professionalism and teamwork, and challenging ourselves to grow."
Bank of Tokyo-Mitsubishi UFJ (Turkey) Anonim Sirketi (Summarized information)

Local Website