The effective date of the name change of AO MUFG Bank (Eurasia) comes during April in 2018.

AO MUFG Bank (Eurasia) Vladivostok Sub-Branch
| | |
| --- | --- |
| Address | 17 Okeanskiy Prospect, "Fresh Plaza", Vladivostok, 690091, Russian Federation |
| Telephone | 7-423-201-1995 |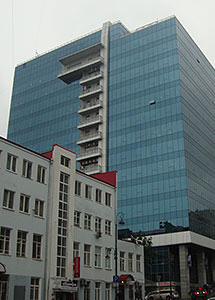 Corporate banking services (execution done through the Moscow Office).
Economic research on Russia's Far Eastern area.

Our predecessor company the Yokohama Specie Bank (which later became the Bank of Tokyo) opened a representative office in Vladivostok in 1918. The Bank opened a sub-branch in September 2012 after about 90 years' interval in Soviet and early Russian Federation era.

Vladivostok is the administrative center of the maritime province of Primorsky Krai in the Russian Far East. Vladivostok was built as Russia's gateway to Asia and in September 2012 hosted the 24th Summit of the Asia-Pacific Economic Cooperation (APEC) forum. The Russian Government is improving the city's infrastructure and encouraging investment from outside Russia. MUFG Bank, Ltd. strengthened its ability to support Japanese investments in Russia by signing a Memorandum of Understanding with the Government of Primorsky Krai regarding cooperation in promoting investments to the region and will continue to provide our customers with the highest-quality financial services.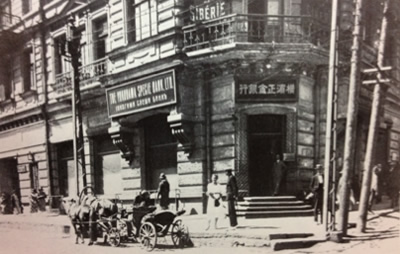 The former branch of Yokohama Specie Bank in Vladivostok.
(as of April 1, 2018)