MUFG Bank (Europe) N.V. Vienna Branch
Address
Schwarzenbergplatz 5, A-1037 Vienna, Republic of Austria
(mailing address P.O. Box 51 A-1037 Vienna, Republic of Austria)
Telephone
43-1-50262-01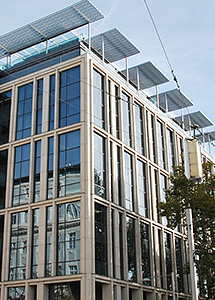 Commercial banking business including:

Corporate and Investment Banking;

Loans
Trade finance (documentary and clean)
Foreign exchange
Deposits
Remittances / payments
Bank guarantees
The bank established its Vienna Representative Office in 1970, and became a branch in 1992.
Our Vienna Branch covers Austria, Hungary, Slovakia, Romania, Bulgaria, Slovenia, Croatia, Serbia, Montenegro, etc. in Central and Eastern Europe (CEE). We provide our customers with a wide-range of corporate banking services in addition to those services listed here. We have concluded cooperation agreements with investment agencies in CEE including the Hungarian Investment Promotion Agency (HIPA), the Department for foreign investment and public-private partnership in Romania, and the Slovak Investment and Trade Agency (SARIO). We jointly provide investment-related information to those interested in investing in the area.

(as of April 1, 2018)