MUFG Bank (Europe) N.V. Lisbon Representative Office
| | |
| --- | --- |
| Address | Avenida Engenheiro Duarte Pacheco, Amoreiras, Torre1, Poso4, Sala10, 1070-101, Lisboa, Portugal |
| Telephone | 351-21-351-4550 |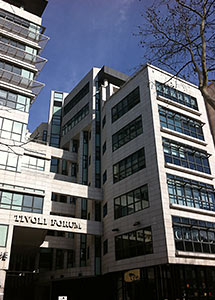 Lisbon office does not perform banking operations but supports our customers by providing them with general information on Portugal.

MUFG's history in Portugal began in 1982 with the opening of the Lisbon Representative Office. Effective Apr 2018, the office was transferred under MUFG Bank (Europe) N.V.

As the only Japanese bank in Portugal, we support our clients by providing the necessary information on how to develop business in Portugal. We have wide-ranging knowledge accumulated from decades of work in Portugal to support our clients' future investments and business development.

(as of April 1, 2018)