| | |
| --- | --- |
| Address | Level 3, East Wing, The Gate, Dubai International Financial Centre, P.O.Box 506614, Dubai, United Arab Emirates |
| Telephone | 971-4-387-5000 |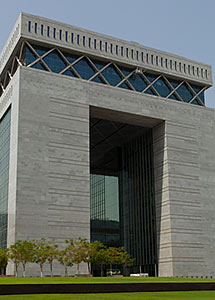 Corporate and Investment Banking;

Loans
Bank Guarantees
Advising/Confirmation/Discounts/Collection
Import: Letters of Credit Issuance
Export: Letters of Credit
Cash Management
Remittances
Settlement Accounts
The Dubai Office was established in 2007, and officially opened as a branch in October 2012.
The branch also serves as regional headquarters for the Middle East; a function transferred from the Bahrain Branch.

With the backdrop of well-funded oil-revenue investments, Dubai continues to develop as a financial hub for the Middle East and also as a centre for trading and bridging logistics between Asia and Europe. We have three branches (Dubai, Bahrain, Abu Dhabi), one sub-branch (Doha), and two representative offices (Cairo and Tehran) in the Middle East, creating the largest network and operations in the region among Japanese banks. Taking full advantage of our strong network and operational infrastructure, we are fulfilling more and more service enquires from our customers who play active roles in the Middle East.
(as of July 16, 2018)