Address
1st Floor, IPIC Square Muroor Street , Abu Dhabi, United Arab Emirates
(mailing address: P.O. Box 2174, Abu Dhabi, United Arab Emirates)
Telephone
971-2-418-1400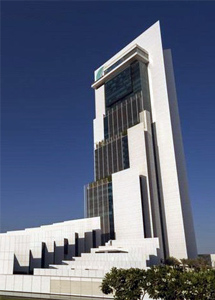 Various wholesale banking services.

In 1982, our predecessor company opened a representative office in Abu Dhabi. It was converted into a sub-branch in 2008 and into a fully-fledged branch in March 2012.
Abu Dhabi is often characterized by its strong economic base and social development on the back of abundant natural resources. However, in addition to this well-known image of the Emirate, its recent attempts to diversify the economy into various fields such as manufacturing and tourism are becoming additional economic drivers. In the context of this prosperity and change, MUFG has developed a greater presence through various banking transactions to become one of the major banks in the region. We aim to further contribute to the business and economic development of the Emirate.

General information for our customers