Phnom Penh Representative Office
| | |
| --- | --- |
| Address | Unit 1504, 15th Floor Exchange Square, Building No.19&20, Street 106, Village 2, Sangkat Wat Phnom, Khan Daun Penh, Phnom Penh, Kingdom of Cambodia, 12202 |
| Telephone | 855-23-964-321 |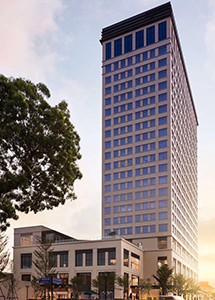 Development of macro-economic and socio-political research in support of clients' business activities in the country
Relationship management of stakeholder relationships with the local government, correspondent banks, multinational aid agencies, and donor countries.
Cambodia's economy has been growing rapidly in recent years due to infrastructure development and socio-political stability, which have contributed to growth especially in sectors such as tourism and the apparel and footwear industries. Companies in neighboring countries have begun looking into the establishment of a regional supply chain that includes Cambodia. Total investment from Japanese companies has also reached a record-high in 2016 and is expected to grow.

MUFG first established a presence in 1956 in Phnom Penh, Cambodia's capital city, and reopened in February 2012 following the Paris Peace Accord in 1991 and improving socio-economic conditions within the country.

(as of April 27, 2018)