COMSUITE Portal Customer Support
How to prevent Firefox® from remembering a password
If COMSUITE site already remember a password, remove the setting through the procedure (4) to (7) below, and subsequently go through the procedure (1) to (3).
(1)

Input Customer ID, User ID and password and click the "Next (OTP Entry)" button.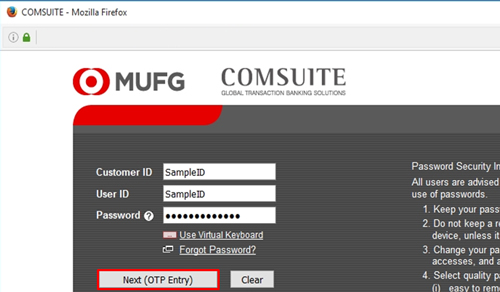 (2)

A pop-up appears on the screen before logging in simultaneously with the OTP input screen. Click the "

" on the right of "Remember Password".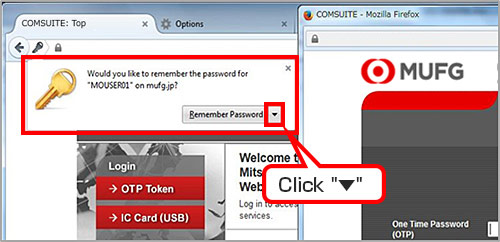 (3)

Select "Never Remember Password for This Site" from the pull-down.

Now Firefox® no longer remembers a password.
If the COMSUITE site already remembers a password, it can be removed as below.
(4) Click "Options" from menu button on Browser.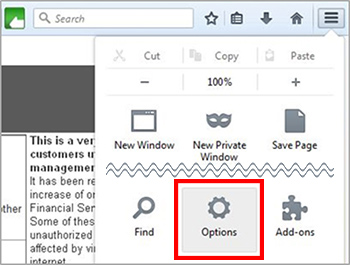 (5) Click "Security".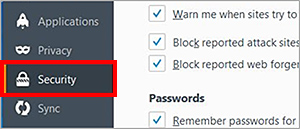 (6) Click "Saved Passwords".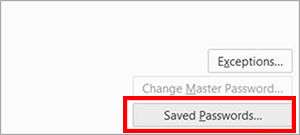 (7) Select registered Site below, and click "Remove".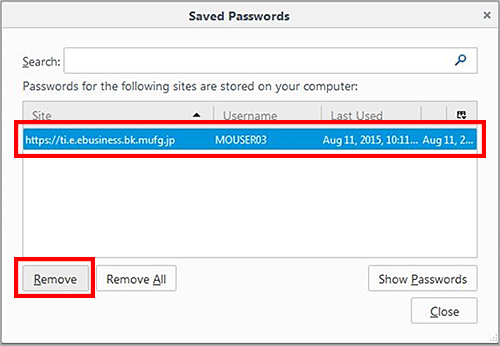 Now a password is removed. Subsequently please go through the procedure (1) to (3).